IIT Delhi hunts for modelling talents at Rendezvous 2014.
The 2014 edition of IIT Delhi's annual cultural fest – Rendezvous saw thousands of students swarm the campus for one of the biggest and most awaited college events of the year. With some of the biggest stars from across the world having graced past editions, Rendezvous has always been an event to look out for.
This year Rendezvous signed up Arijit Singh set to grace the Bollywood night of the fest. Professional artists this year included Frantic Jack, a famous Irish Rock band, eminent Israeli Jazz group Shai Maestro Trio, the Yamato Drummers group from Japan, and Portuguese street fire dancer Ana Sofia, lending an international flavour to the "Made in India" themed fest.
One thing Rendezvous at IIT Delhi has always stood out for is the level of talent that its competitive events witness. Some of the finest performers from across the college circuit participate in the multitude of events that are organised.
Mr & Miss Rendezvous
The most glamorous event of the entire festival was Mr. & Miss Rendezvous – the hunt for the most promising male and female models. The winners were:
Best male model –Jayesh
Best female model – Era Hashia
John Players Most Stylish Personality – Kanak Garg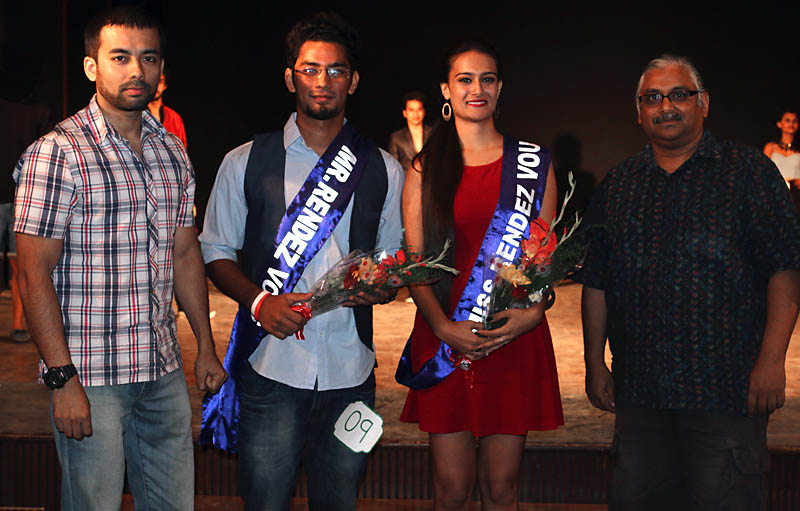 Both models were awarded the titles of Mr. and Miss Rendezvous '14 respectively.