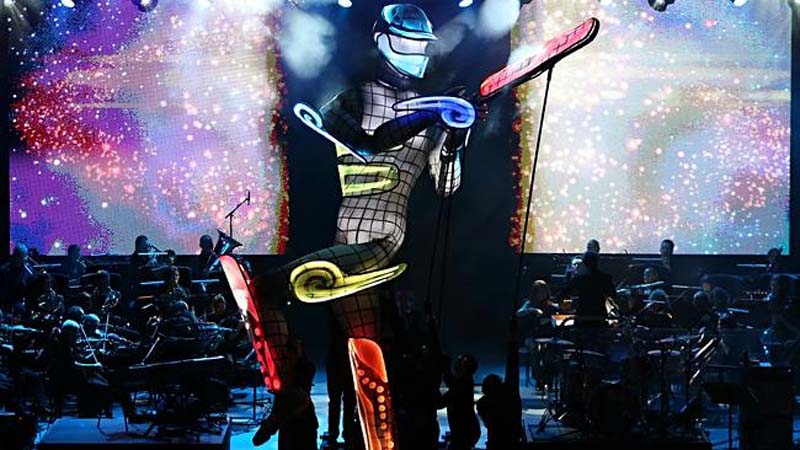 With the 11th edition of the ICC 2015 Cricket World Cup, just about to begin, fans from across the globe tuned in to their television sets, to see the opening ceremony of the 2015 cricket World Cup. It is after a wait of 23 years that the ICC's biggest tournament has come to Australia and New Zealand. All the 14 teams participating in the cricket extravaganza will be aiming for glory in Australia and New Zealand.
The opening ceremony was held at two places, one in Melbourne and the other in Christchurch in New Zealand.
Before the ceremony started, a game of backyard cricket was also played. The theme of the match was Victorian style, where men and women played cricket in a traditional Victorian outfits.
The opening ceremony at Christchurch was a spectacular one. A number of cricket stars along with the thousands of families enjoyed the opening ceremony of 2015 cricket World Cup. The opening ceremony was free for the public and it revolved around the colourful communities that are present in New Zealand. This also involved a spectacular firework show. The opening ceremony was held at the North Hagley Park at late evening.
A dance performance by Sri Lankan troupe marked the opening of the ceremony. This was followed by a Bollywood inspired dance and an Irish river dance. A Maori cultural group also performed in the opening ceremony.
The other Venue where the opening ceremony was held was in Melbourne. Here the highlight of the opening ceremony was a giant puppet which was named as 'The Don'. The 150 kg puppet enthralled the audience for around 2 and half hours. Another aspect of the puppet was that the music represented his heart beat. And he also signaled to the crowd with a raised bat and welcomed the 14 teams and declared the tournament open.
For regular updates on 2015 cricket World Cup, visit our social media pages by clicking the options below:
Facebook
Twitter
Instagram
Pinterest