What the Modi government did in the past one year
It has been one year since the Modi was elected by the people of India to lead them towards progress. There were and still are many expectations from him. And why not, since he had promised to deliver a lot. Given the past situation, maybe even five years are not enough to bring India on track. Yet, a lot has happened in the past one year.
Here we are going to tell you how Modi has fared in his one year in office.
Power: Narendra Modi says that the power situation is better and he also said that there is enough power. However, there are still some problems; the condition of SEBs is absolutely horrendous and also the fact that there is no jurisdiction over them. But as far as the power sector is concerned the industry seems to be happy with the power ministry, which slightly tilts his government towards good governance.
Roads: Nitin Gadkari is in-charge of roads in India and given his record of providing good roads in Maharashtra when he was the minister, it is a pity that the road problem still persists in India. Things could have definitely been better. He claims that road construction now is up to 2 km per day; although during UPA's time it was 13km per day. Maybe the land acquisition bill has to do something with the slow progress of road construction in the country.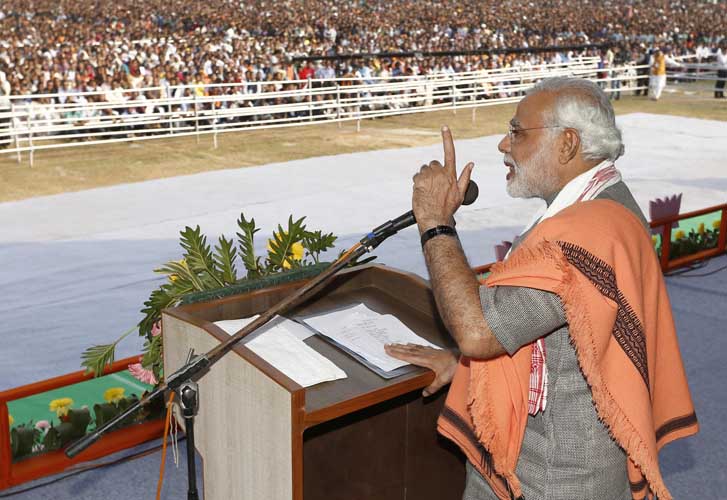 Corruption: Narendra Modi had promised to tackle corruption which had been plaguing the country's system since a long time. The general perception is that the corruption has gone down, and most of the small business owners also agree to this fact. But again the corruption that directly touches the common man hasn't gone down. This is perhaps the major reason why AAP won the Delhi elections again. However, Modi's mandate to meet people only in office through proper channels and has gone down well with a lot of people
Human Development Index:  It is obviously too early to comment on the matter, but there is no denying the fact that the various initiatives that have been taken by the government have gone down pretty well with the general public. But once these initiatives start showing results, there will be no doubt a dramatic improvement. Initiatives such as Swachh Bharat and toilets for everyone have been well received by everyone. Only if the officials are as committed to these initiatives as the Prime Minister, things will definitely improve at a faster pace. The most important thing is that the common man should realise the need to change things more than anyone else.
Health: Again it is too early to comment on things, but initiative such as Swachh Bharat and toilets for everyone, if implemented and followed properly will go a long way to improving the general health condition of India. One issue as far as the health department is concerned is the fact that there is an increase on dependence on private medical facilities. The government needs to tackle this issue on an urgent basis.
Build a scientific tempo: The only good news as far the science in the country has changed is the success of the Mangalyaan mission. Apart from that we haven't made any headway when it comes to science. Also, the PM has given his nod for additional PSLV launch programmes, there isn't anything else significant to boast about.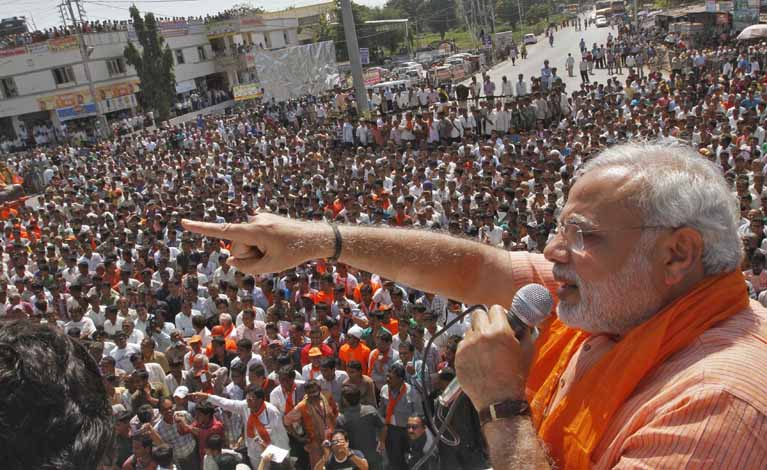 Servants of the common people: There are many ministers who have tried to lead a normal life, but there have been many motor mouths in the party that have said and done things that have embarrassed the party and the Prime Minister greatly. There have been ministers who have tried to lead a normal life. Some have even paid their own tickets for travelling for private purposes.
Restoring of rivers:  Things in Varanasi have definitely changed, but what about others? The rivers of our country are more important than some Ghats of some city. However, this is a long term plan and the results will also be seen after a few years, considering how much we have polluted our rivers. One year is not enough time. There is no doubt that Prime Minister wants to improve the condition of the rivers, but it will take time.
For regular updates on Current Affairs, visit our social media pages by clicking the options below:
Facebook
Twitter
Instagram
Pinterest