In Conversation With Model-Turned-Actor Suchi Kumar Shukla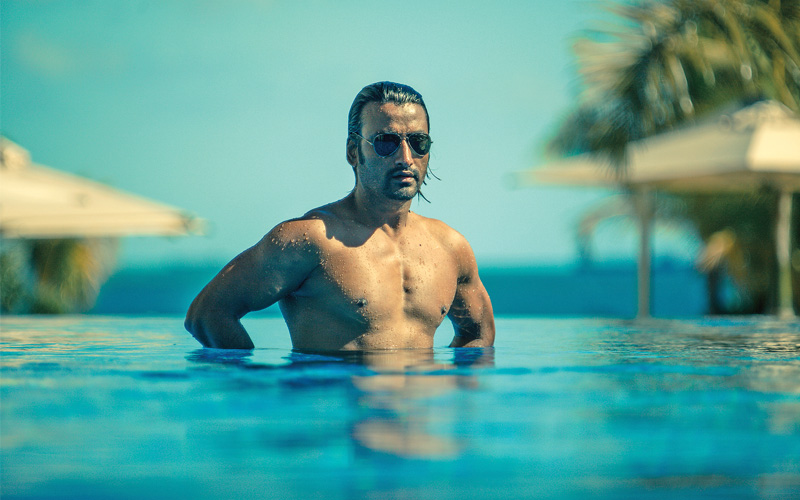 Abraxas NU recently sat down with Suchi Kumar Shukla for an exclusive interview.
Excerpts:
 How has your family helped you in your modeling career?
It was tough to convince my mum and dad as they wanted me to join conventional jobs like a bank manager or an Air Force officer. But I was so driven by my passion that I managed to convince them. And when I started becoming successful, they had no other choice but to support me. Today I am the pride of my family.
Any special childhood prank or memory?
Plenty of them. As I was the youngest member of the family, I was very spoilt, especially by my nani and my mamaji. I used to sell my school books and collect the money to go and watch Amitabh Bachchan's films during school hours.
Tell us about how you became a model?
It all started when I was participating in a body building competition in North India where I won a few titles. I was then approached to participate in fashion shows. My first ramp show was a great experience and since then it has been a long journey.
Why did you choose enter this field?
Since childhood, I was always fascinated by movies and action. I used to know all the dialogues and imitate them very easily. I believe I am a born actor and wouldn't be able to do anything else apart from acting.
Tell us about your film Game Of Crime InTaj City.
The name of the film is Game Of Crime InTaj City. This movie is based on a real crime scene in Agra. We have shot the movie as if the whole crime scene has been captured live on camera. So the message goes out to the audience in a more raw and vivid manner.
You got to share the screen with your idol Amitabh Bachchan in Family. Tell us about your experience.?
I played Mr Bachchan youngest son in "Family" and it was a great pleasure to share the screen with my idol. I really appreciate the fact that he applauded my talent in the press.
Tell us about your recent projects?
The launch of my very promising production house SilverDollar Production.
What's been the best moment of your life?
The Premiere of my 1st film, Mission-The Last War in the same cinema hall where I used to go and watch films during my childhood days.
If not modeling, what would you have done?
Probably join my dad in his business
Do you have any message for the youth?
Believe in your talent and always keep up the hard work to achieve success. Never give up.
Favourites
                      Your Inspiration       :       Amitabh Bachchan
           Favourite dance form       :       Hip-Hop
                            Favourite Car       :       Mercedes
Holiday Destination       :       Singapore, Venice(Italy)
                         Favourite Fruit       :       Mango
                    Favourite Flower       :       Rose
               Favourite Cold Drink       :     Lassi& coconut water