Round 2 – Wild West: 29th January, 2016
Round 2 of the Kingfisher Ultra Fashion Guru 2016, Fashion Viesta Mega Model 2016 and Abraxas Fashion Photographer 2016 competition, presented by Bottlebay and Abraxas at Baga, saw Red Indians, Salon girls and Cowboy girls taking the audience captive and transporting them to the Wild Wild West! Aimed at giving the youth a national platform to showcase their talent and win exciting prizes worth lakhs, the Wild West round gave an opportunity to models to unleash the wild beast within. Silhouettes constructed by each designer saw rugged fabrics, boots, feathered accessories, guns and their inert talents put to good use! The selected models were judged for their poise, walk and confidence while wearing the designer's outfits. During the week the selected fashion photographers will shoot the models and their outfits indoors, using their skill sets.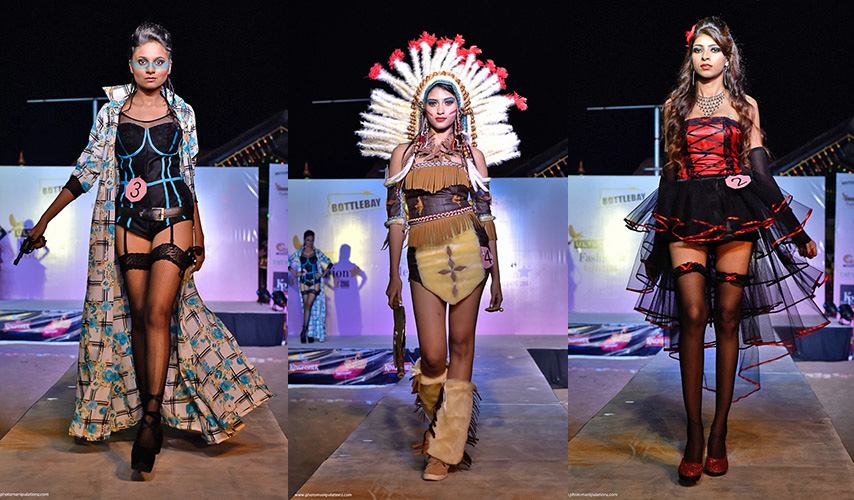 Eminent jury members from the industry include Fashion Designer Monty Sally, Senior Photographer Andrew Pegado, Owner of VERY Kushi Dawda, Proprietor of Bottlebay Ninil D'Souza, his wife Nataliya Polyakova and Deputy Editor of Abraxas Lifestyle Crispino Nunes.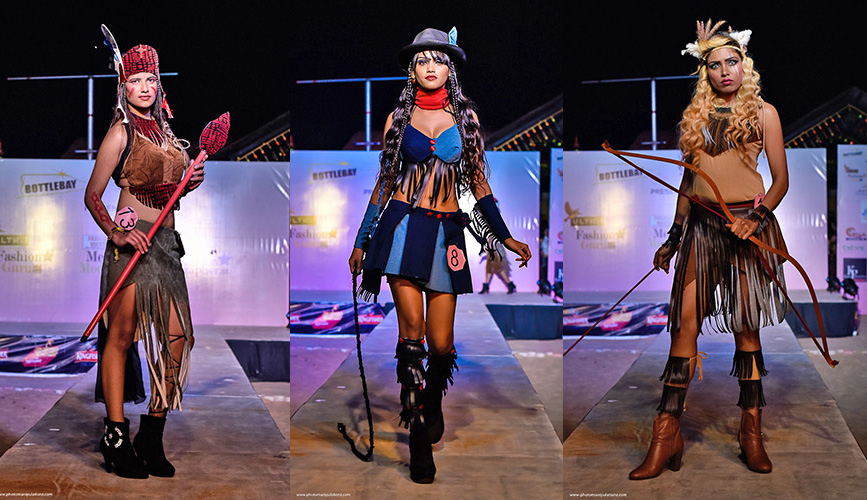 Participating models include Kezaia Caldeira, Dikshita Naik, Manisha Madgaonkar, Rupali Sutar, Komal Rao, Samika Mullah, Ganisha Bhawsar, Vanisha Halgekar, Siddhi Shetye, Diana Jackson, San Karob, Prachi Shinde and Krutika Chodankar.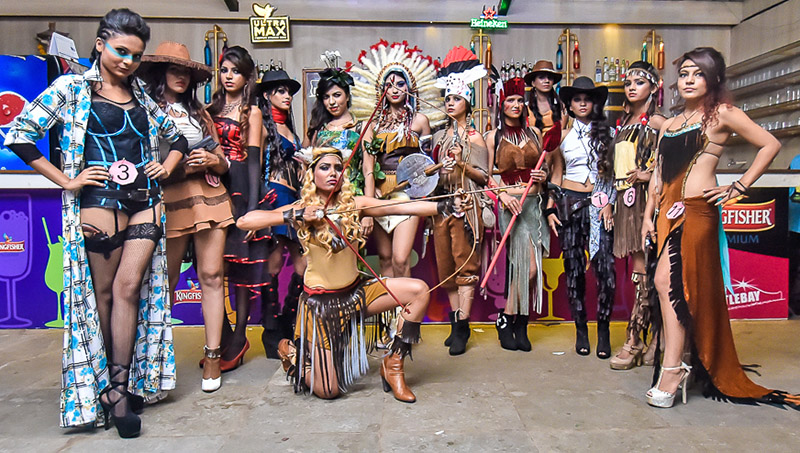 Participating fashion designers include Julie Ferrao D'Mello, Karishma Mehta, Melina Colaco, Pearl Sequeira, Rachel Travasso, Ravita Baretto, Rochelle Fernandes, Steffi Fernandes, Harold Andrade, Yuga Barde and San Karob.
Participating fashion photographers include Mohammed Shaikh, Rahul Souman, Trevor Pinto, Rajendra K. Patel, Parag Khasnis, Devashish Prajyot, Pravin Gaonkar, Raju Salkar, Oscar D'Souza, Roulland Fernandes and Ashish.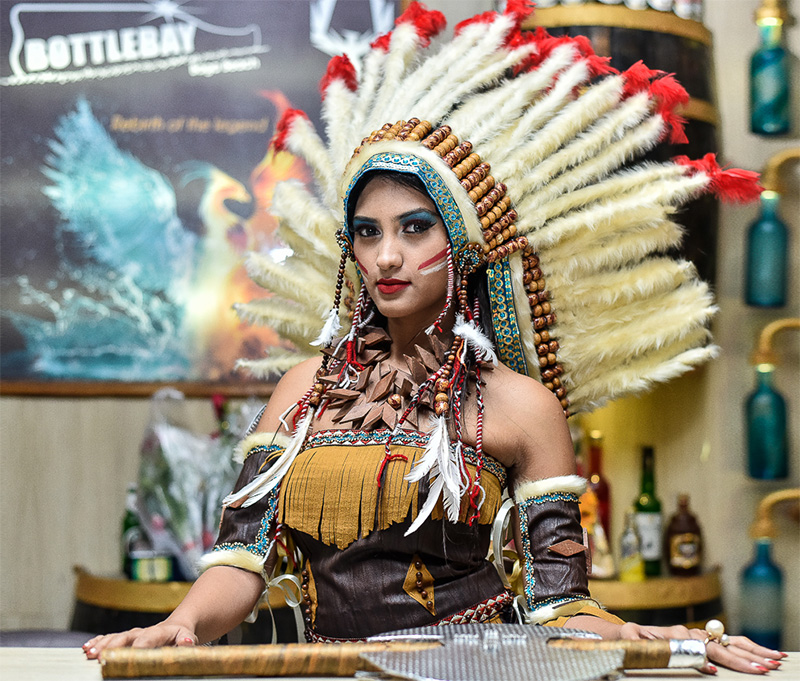 All eyes will now be on the Grand Finale on March 6th when the results will be announced of all three competitions. At the Grand Finale Celebrity Fashion Designer Melvyn Noronha will present his fashion collection to bring the curtains down on the second edition of the mega fashion extravaganza. Melvyn is best known for winning the National Costume award for two straight years, 2014 and 2015, at Miss United Continents in Ecuador. He is the only Asian to win two back to back international awards in South America apart from winning numerous national accolades for the pageant winners back home in India.