The Hunt For The Next Big Thing Is On…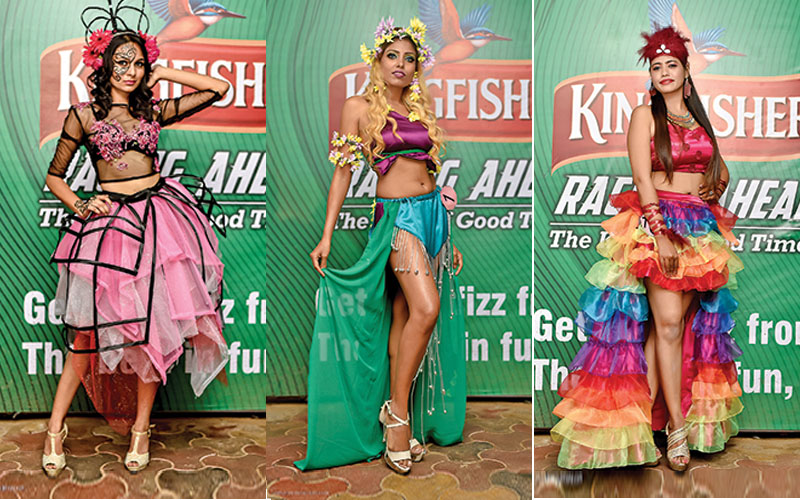 After the phenomenal success in its debut year, Bottlebay and Abraxas teamed up once again to present the 3 most awaited and coveted contests of 2016 :
Kingfisher Ultra Fashion Guru 2016
Fashion Viesta Mega Model 2016 and
Abraxas Fashion Photographer 2016.
These contests aim at giving the youth a national platform to showcase their talent – and win exciting prizes worth lakhs! After the audition round on 15th January, it was time that the selected participants geared up for the first two rounds of the competition on January 22nd and Jan 29th at Bottlebayin Baga, Goa. Round 1 saw 13 models,
A colourful array of designs created by the designers was seen on Day 1. Inspired by nature, wildlife and Venetian elements, the silhouettes constructed by the fashion designers saw them at their creative best. The selected models were judged for their poise, walk and confidence while wearing the designer's outfits. During the week, the selected fashion photographers will conceptualise and capture the models and outfits, using their skill sets.
Eminent jury members from the industry included fashion designer Monty Sally, senior photographer Andrew Pegado, owner of VERY KushiDawda, wedding and fashion photographer Gregory Kauffman, Proprietor of BottlebayNinil D'Souza, and deputy editor of Abraxas Lifestyle CrispinoNunes.
All eyes will now be on Day 2, 29th January when models, fashion designers and fashion photographers will partake in the Wild West round. The announcement of winners will be made at the Grand Finale on February 5th. At the Grand Finale ace fashion designer Melvyn Noronha will present his fashion collection to bring the curtains
down on the second edition of the mega fashion extravaganza.
Models: Siddhi Shetye, KomalRao, San Karob, SamikaMulla, ManishaMadgaonkar, GanishaBhawsar, KrutikaChodankar,
KezaiahCaldeira, PrachiShinde, RupaliSutar,  DikshitaNaik and VanishaHalgekar
Designers: Yuga Barde, Julie FerraoD'Mello, Rochelle Fernandes, Karishma Mehta, Rachel Travasso, Melina Colaco,
Pearl Sequeira, Harold Andrade, RavitaBaretto, San Karoba and Steffi Fernandes.
Photographers: Rahul Souman, Trevor Pinto, Mohammed Shaik (Xyru), Oscar D'Souza, Devashish, ParagKhasnis,
RoullandFernandes, RajuSalkar, Rajendra Patel, Prajyot, Ashish and PravinGaonkar.