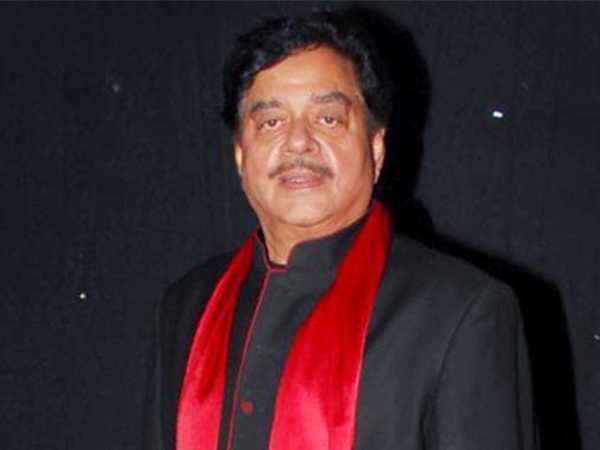 Why do people follow godmen?
Because there aren't enough god-women I guess. At least not as good-looking as the well-known and talked about as 'Hey Ma'! Let's be clear I'm not talking about Hema Malini here.
It is said that the husband is 'the head' of house and the wife is 'the neck'. But usually, whenever the neck moves, the head automatically follows. Comment.
I must say I'm hearing about this head and neck combo for the first time. It's a nice analogy. Yes, being the head of the household is taxing. You get a headache as it is. And following the neck or the wifey all the time makes it harder. But you can't help but toe the line of control.
What kind of man would suit global queen Priyanka Chopra?
Priyanka Chopra is beautiful, good-looking star. She deserves a compatible companion, who compliments her in everything.

Who is more important in grooming a child – a mother or a father?
Both parents are equally important. A smart child learns to play one against the other and gets to butter both sides of his bread. Jokes apart, while both the parents are as important for a child's welfare and upbringing, a mother has a longer and stronger influence over the child.
A road and a teacher seem to have only one aim. They both help us reach our destination. Do you agree?
One should only follow that teacher or guru, who has the dedication to practise what he preaches. That way you're sure to achieve both material and spiritual success. Both teachers and roads offer direction towards the destination but it's up to you whether to follow it or not.
Who in Bollywood is the perfect example of ethics, charisma and star power?
Currently, it's Akshay Kumar, who is not only politically and socially aware but also chooses films, which reflect his beliefs. Salman Khan too espouses many causes and so does Aamir Khan. Amitabh Bachchan, given his stamina and will power, too should be included amongst them.
In your opinion, which 'B' is more barbaric – Blue Whale or Babas?
On a serious note, the Blue Whale challenge is the worst kind of social media usage. Ethical hackers should be employed to trace and delete such links and to arrest those posting them. Innocent children have lost their lives because of this so-called game. On a lighter note, Babas are all for babes these days. They hypnotise their followers and fleece them of their wealth. And they demand all kinds of amenities even in jail. The latest one was even asking for 'honey'. They maybe frauds but they provide 'entertainment'. Their popularity reflects on the shallow nature of our society.
If you were to start a factory, which product would you like to manufacture?
If you wish to invest even in today's era of demonetisation then I have a few ideas towards making products without registration or brand value to save on GST!
Worship is reduced to a commercial enterprise. Is it not worrying?
In the time of jo dikhta hai woh bikta hai, God too has been caught in the PR and marketing noose. It's a worrying trend indeed that we're becoming consumers when it comes to devotion instead of just being devotees.