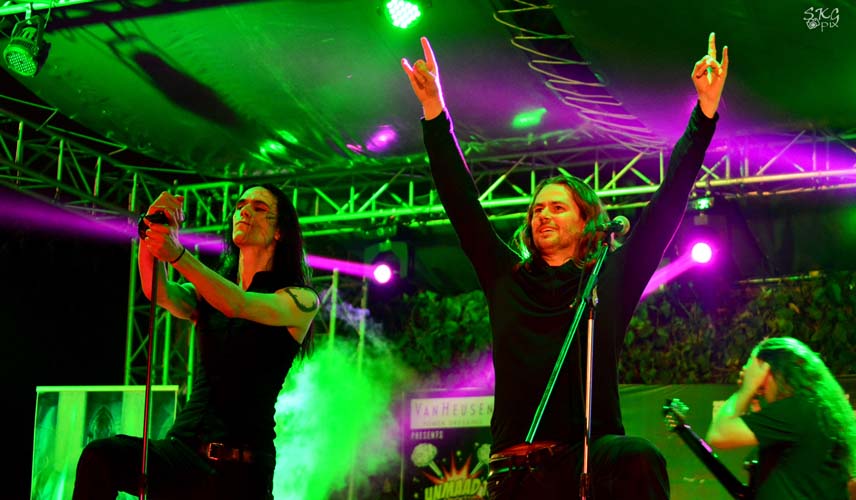 The annual cultural festival of Banglore completed its 20th year in 2015. The theme for this year's Unmaad 2015 was 'A Comic Relief', which was quite popular with the students. 'Road to Unmaad', a prelude to the festival, was a city wide adventure challenge. This year's 'Road-to-Unmaad' turned out to be a bigger hot than previous years. The enthusiastic participants battled it out at various pit-stops across the city, to be crowned as the winners.
During the three days of Unmaad 2015, the campus was abuzz with more than 600 participants from more than 200 colleges. The participants came from all over India, to participate in the fest, which had more than 30 events, such as dance, drama, music, fashion and literary events. The cash prizes were worth Rs 10lakhs. One of the flagship events at Unmaad was Footloose, where the students unleashed their creative side through various dance forms. The Nukkad Natak event was organized very well. The teams managed to spread awareness on some social issues such as, women empowerment, poverty and violence against women.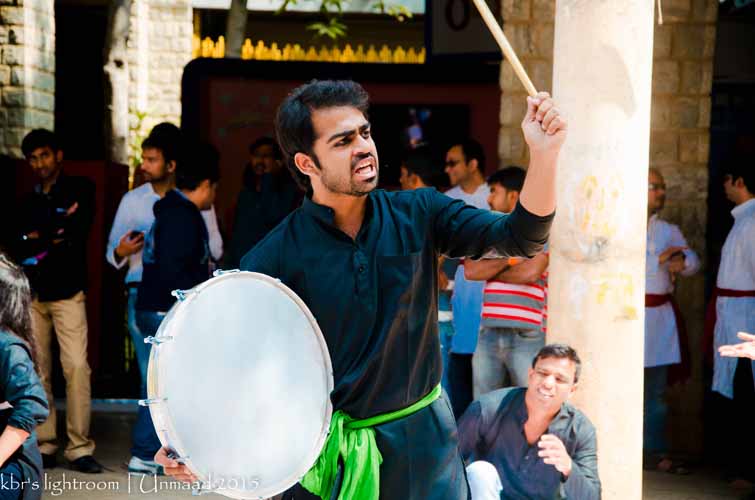 B-School of Rock, the rock band competition at Unmaad witnessed the battle between some of the best rock bands in the country. The competition was judged by Ne Obliviscaris, a progressive metal band from Australia. The most dynamic duo of the Bollywood music industry- Vishal and Shekhar performed live and set the stage on fire. The energy the duo brought to the stage was simply electrifying.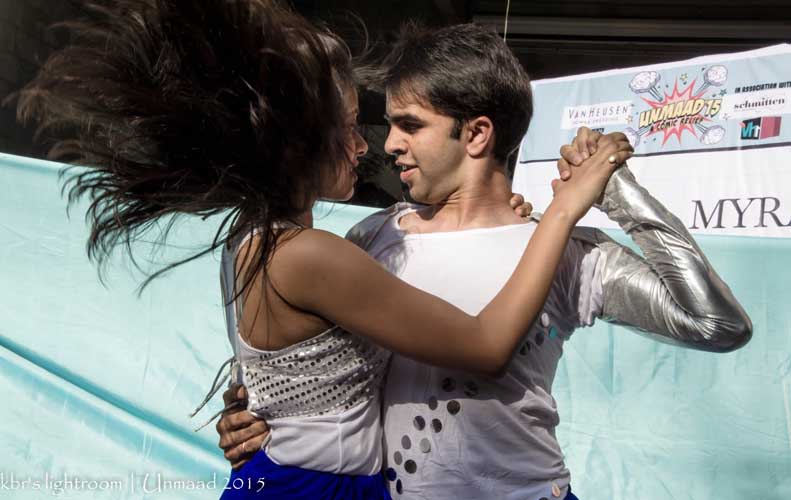 Haute Couture at Unmaad 2015 was very different in terms of the style, glitz and glam quotient being high when compared to previous years, the theme this year being "Superheroes – Superpowers". The three day fun filled festival came to an end with a mind blowing, rib tickling laughter inducing performance by TVF (The Viral Fever). This year's Unmaad had the highest turnout in the history of Unmaad and is scaling new heights every year. Let's see what Unmaad'16 has in store for us…
For regular updates on Unmaad 2015 , visit our social media pages by clicking the options below:
Facebook
Twitter
Instagram
Pinterest