Khadi industry to get new lease of life with the help of the 'Solar Chakra Model'
Minister of State for Micro Small and Medium Entreprises,  Giriraj Singh has showed his faith in the new 'Solar Chakra Model'. He believes that the new Solar Chakra Model won't only increase the sale of the khadi products, but also generate employment for women.  He also talked about the Solar Chakra technology which is an innovation in the khadi sector.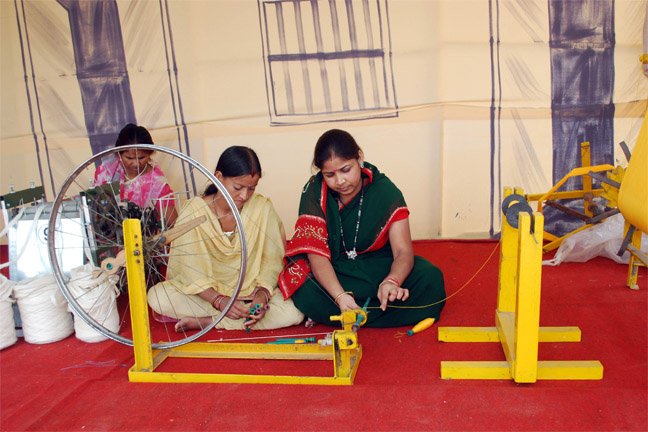 The main objective of introducing the 'Solar Chakra Model' was to give employment to women. Giving further details, Giriraj informed that the aim is to employ one lakh women in each of the parliament constituencies and also cover them under the social welfare schemes.  The ministry also aims to increase the khadi sales from Rs 26,000 crore to Rs 1 lakh crores.
This is also done in order to curb the exodus from the khadi industry. The khadi industry has faced huge exodus due to low wages and productivity. The government believes and plans to make the khadi sector the changing agent. It also believes that the Solar Chakra will make things for easier for weavers. It will put less stress on them. The Solar Chakra Model will also generate anything between Rs 5,000 to Rs 8,000 every month for every worker.
Giriraj Singh had also met and interacted with top fashion designers of the country and took their advice on the matter. He also took their suggestions in order to make the Solar Chakra a viable and popular option among the youth.
KVIC clusters will also be involved which will further help the khadi industry.
For regular updates on MSME, visit our social media pages by clicking the options below:
Facebook
Twitter
Instagram
Pinterest