The 'greatest literary show on Earth' is all set to welcome visitors for its 13th Edition. With a line-up of
exemplary speakers from India and across the world, the Jaipur Literature Festival is a platform unlike any other for those passionate about literature and the arts.
The Festival returns with its 13th edition from 23rd – 27th January 2020, and will witness the coming together of the world's greatest writers, thinkers, humanitarians, politicians, business leaders, sports people and entertainers on one stage. The unmatched celebration of literature at the iconic Diggi Palace in Jaipur in Rajasthan will give enthusiasts unparalleled access to some of the most famous personalities of the literary world.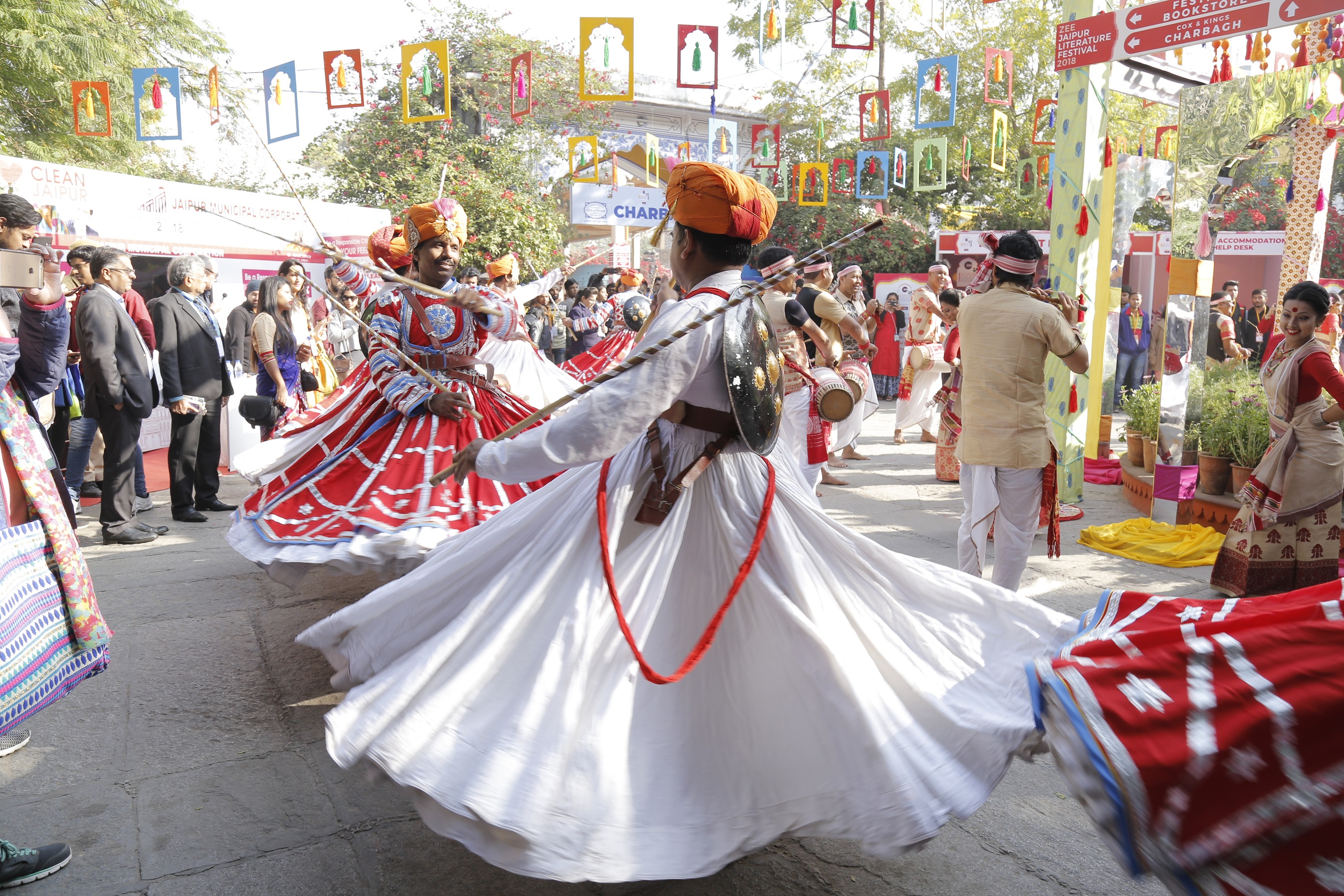 The Festival has hosted nearly 2000 speakers and welcomed over a million booklovers from across the world since its inception in 2007. Today, the Jaipur Literature Festival has grown to become a global literary phenomenon, which is home to riveting conversations, debates and dialogue. Some of the key themes which will be explored at the 2020 edition include Science & Technology, Economics, Environment & Climate Change, History, Poetry, Fiction amongst others.
With the coming together of diverse talent, the Jaipur Literature Festival provides the perfect platform for informed and enlightened dialogue. Set against the striking backdrop of India's Pink City, the Festival has become an annual melting pot of literature, curated art installations, heritage evenings and mesmerising music performances for five memorable days. Jaipur BookMark, held parallelly with the Festival, is where books literally mean business and where publishers, translators, literary agents, authors, book-sellers and other stakeholders of the book trade converge for a few focused days.
HIGHLIGHTS
• Festival Dates – The Jaipur Literature Festival 2019 is scheduled to take place from 23rd – 27th January 2020 at the Diggi Palace Hotel, Jaipur, Rajasthan.
• Registration and Delegate Packages – Online registration for the Festival is mandatory and attendees
can register via the Festival website. Visitors can also buy Delegate Packages to experience the
Festival's magic, while mingling with authors, interacting with industry players, relaxing in the
Delegate Lounge, and enjoying the Jaipur Music Stage and Heritage Evenings.