Chicken Chettinad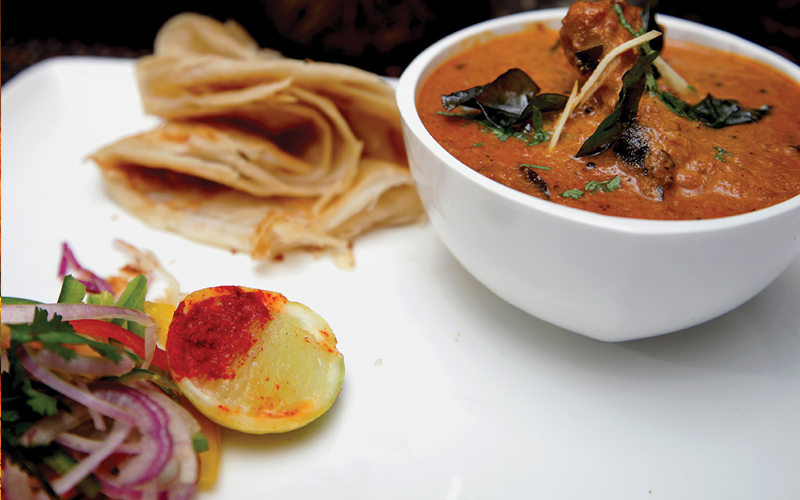 Ingredients
(240 ml cup used), 500 grams or ½ kg chicken, 2 tbsp. oil, 1 large onion finely chopped, 1 to 2 sprigs of curry leaves,
2 medium tomatoes (pureed), 1 bay leaf.
For Marination
⅛ tsp turmeric, ¼ tspchili powder, 2 tsp. Lemon juice or yogurt (yogurt helps to make the chicken soft), 4 garlic cloves + 1 ginger or 1 tbsp. ginger garlic paste, Salt as required.
Chettinad masala (roast and grind)
1 tbsp. Poppy seeds or 6 to 8 cashews, ¼ cup of grated coconut, 2 tsp coriander seeds, 1 tsp fennel seeds, ½ tsp cumin, ½ tsp pepper corn, 3 to 5 red chilies (or 1 tsp red chili powder), 2 green cardamoms, 3 cloves, 1 inch cinnamon stick.
Instructions
Marinate the chicken with the marination ingredients. Set aside.
Dry roast all the ingredients lightly one after the other, listed under roast and grind for chettinad masala. Set aside to cool.
Grind poppy seeds to a smooth powder without water, then add the spices, powder to fine and add water and make a smooth paste. Set aside.
Grind tomatoes until smooth.
Heat oil in a pan, add bay leaf, onions and fry till they turn translucent, golden is better.
Add chicken and fry for at least 4 to 5 mins.
Filter pureed tomatoes to the pan, add turmeric, salt and the chili powder. Mix well & fry till the oil begins to separate.
Add the ground paste and curry leaves. Fry for 2 to 3 mins.
Add 1 ¼ cup water. Cover and cook till the chicken is fully done, soft and tender. The gravy becomes thick by then. If not, cook the chicken without a lid and evaporate some water. Add more water if needed to get the desired consistency. Cook till the chicken gravy thickens. Garnish with fried curry leaves.
Serve chettinad chicken curry with rice or phulka.