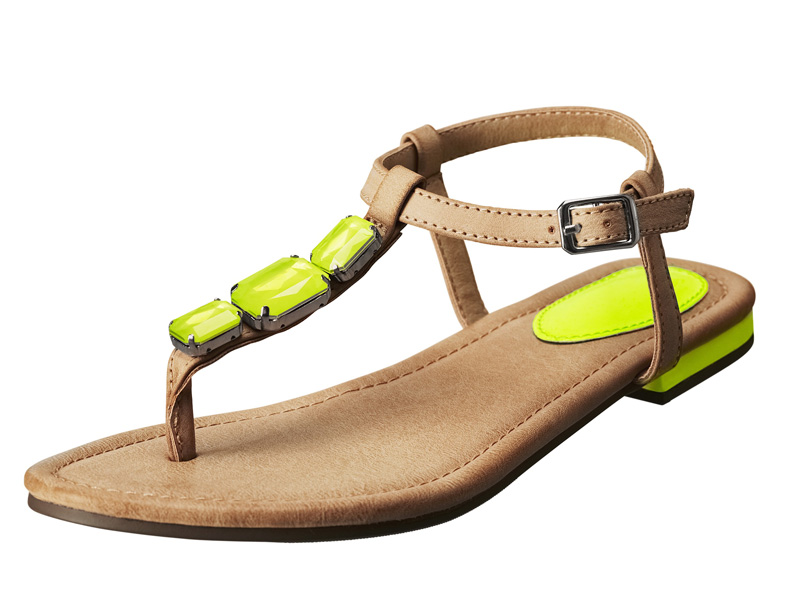 Sandals are of the oldest forms of footwear and when someone wears them, it usually gives out a cool and a calm effect. Since the basic structure is open and airy, it is one the best option to wear during the summers. Apart from doing the basic function of protecting the feet, the also help to keep the feet cool. This in turn helps to keep the temperature of the body during the intense summer heat, down. Sandals are known to be the oldest form of footwear.
Romans were probably the first ones to wear sandals, and one the most popular sandals are known as Roman Sandals. Of course today, over a period of time sandals have evolved quite a lot, and at the same time have remained the same. For example, during the early days, sandals were unisex, and the design variety was quite less. However, over the centuries the use and design of the sandals has changed a lot. For starters, now there are sandals that are clearly made for men and women and designs and the make of the sandals are quite different.
As far as the ladies' sandals are concerned, they are more feminine and look and delicate. The straps of the sandals are fine and have add-on such as jewelery, embroidery and flowers on the sides or on the straps. The colours of the sandals are also brighter. On the other hand as far as male sandals are concerned, the straps are much thicker and the colours are more toned down and the design has uniformity in it.
A majority of the ladies sandals have wooden platforms, the reason being that they add more stability to the sandal. Also the fact that higher the heel, more elegant and classy it looks.
Sandals tend to be more comfortable during the summers since they keep the heat at bay, and also ventilate the feet well. These days even flip-flops have become popular, especially among the youth. One major fact which is lead to the increase in the popularity of flip-flops is because of relaxed working norms. A lot of offices have now started to allow their workers to wear whatever they want to, especially in the advertising firms. This has given a rise to a number of people wearing flip-flops to the office during the summers.
For regular updates on Styling , visit our social media pages by clicking the options below:
Facebook
Twitter
Instagram
Pinterest